Courchevel is a well-known ski resort located in the heart of the French Alps. It is renowned for its world-class skiing, luxurious accommodations, and breathtaking views. The resort is part of the Three Valleys ski area, which is the largest ski domain in the world. It is a popular destination for skiers and snowboarders from all over the world.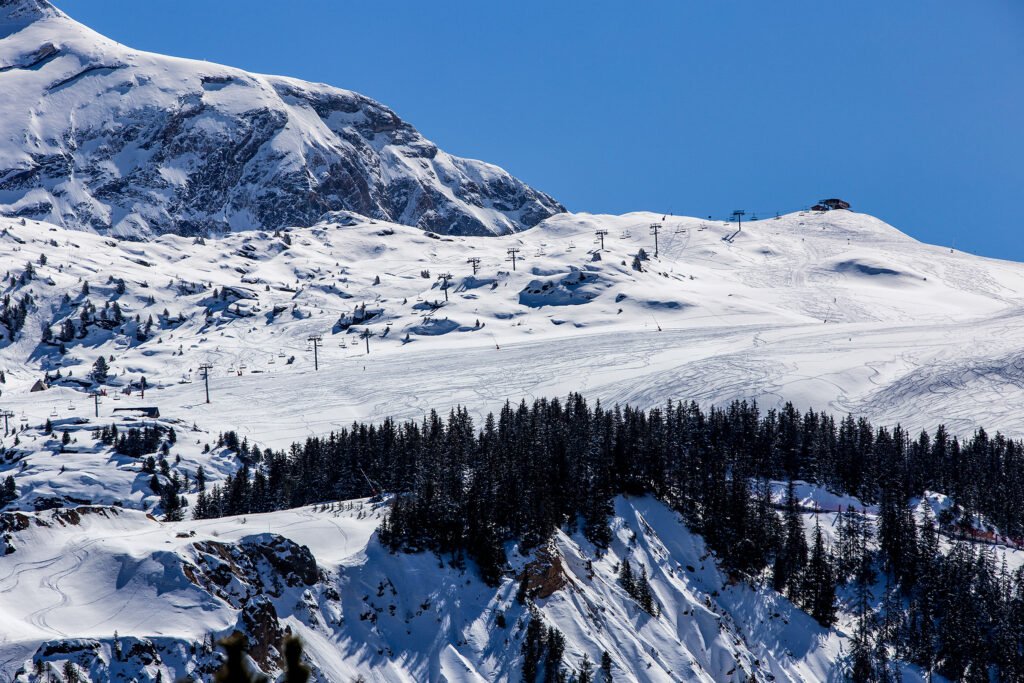 The resort is divided into four villages, each with its own distinct personality. Courchevel 1850 is the highest and most exclusive of the four, known for its high-end hotels, designer boutiques, and Michelin-starred restaurants. Courchevel 1650 is a more laid-back village with a charming atmosphere and a variety of accommodations to suit any budget. Courchevel 1550 is a quieter village with a family-friendly vibe, while Courchevel Le Praz is a traditional mountain village with a rich history.
While skiing and snowboarding are the main attractions at Courchevel, there are plenty of other activities to enjoy as well. The resort offers a range of winter sports, including snowshoeing, ice skating, and tobogganing. Visitors can also take a ride on a horse-drawn carriage or try their hand at paragliding.
One of the highlights of Courchevel is its dining scene. The resort has a variety of restaurants to suit every taste and budget, from cozy mountain huts to Michelin-starred restaurants. The local cuisine is hearty and flavorful, featuring dishes such as tartiflette (a potato and cheese dish), raclette (melted cheese served with potatoes and charcuterie), and fondue.\
For those looking to relax and unwind, Courchevel has several spas and wellness centers. Visitors can indulge in a massage or sauna session, or enjoy a dip in one of the resort's many hot tubs. The resort also has a vibrant nightlife scene, with a variety of bars and clubs to suit every taste.
Overall, Courchevel is a must-visit destination for anyone looking to experience the best of the French Alps. With its world-class skiing, luxurious accommodations, and range of activities and dining options, it is a destination that truly has something for everyone.