Courchevel is a world-renowned ski resort located in the heart of the French Alps. It is part of the Three Valleys ski area, which is the largest ski domain in the world. With over 600 kilometers of pistes, Courchevel is a paradise for skiers and snowboarders of all levels.
The resort is divided into four villages, each with its own distinct personality. Courchevel 1850 is the highest and most exclusive of the four, known for its high-end hotels, designer boutiques, and Michelin-starred restaurants. Courchevel 1650 is a more laid-back village with a charming atmosphere and a variety of accommodations to suit any budget. Courchevel 1550 is a quieter village with a family-friendly vibe, while Courchevel Le Praz is a traditional mountain village with a rich history.
One of the highlights of skiing in Courchevel is the variety of pistes on offer. The resort has over 150 kilometers of pistes, ranging from easy greens to challenging blacks. The slopes are well-groomed and maintained, ensuring a smooth and enjoyable skiing experience. Courchevel also has several terrain parks for snowboarders, as well as off-piste areas for advanced skiers looking for a challenge.
For beginners, Courchevel has a range of ski schools and instructors to help them get started. The resort also has several nursery slopes, where beginners can practice their skills in a safe and controlled environment. Ski schools offer both group and private lessons, allowing skiers to learn at their own pace.
Intermediate skiers will find plenty to keep them occupied in Courchevel. The resort has a large number of blue and red runs, offering a mix of wide-open slopes and challenging terrain. The Combe de la Saulire run, which starts at the top of the Saulire cable car, is a must-do for intermediate skiers. This 3.5-kilometer run offers stunning views of the surrounding mountains and is a great way to experience the beauty of Courchevel.
Advanced skiers will find plenty of challenging terrain in Courchevel. The resort has several black runs, including the Grand Couloir, which is considered one of the most difficult runs in Europe. The resort also has several off-piste areas for advanced skiers looking for a challenge. However, off-piste skiing should only be attempted with a guide, as the terrain can be unpredictable and dangerous.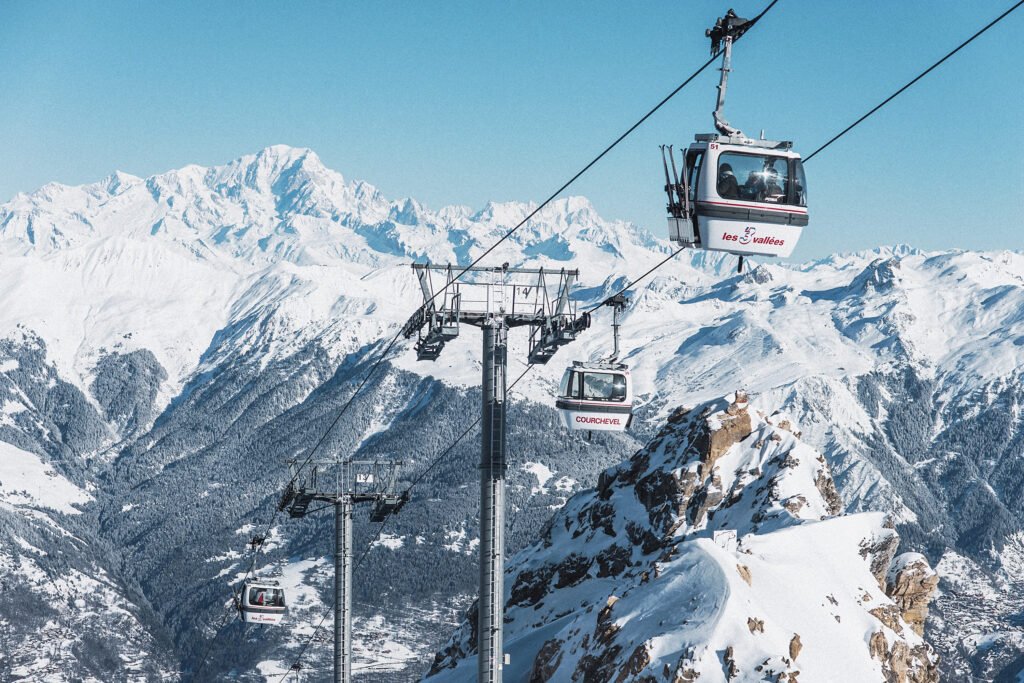 In addition to skiing, Courchevel offers a range of other winter activities. Visitors can try their hand at snowshoeing, ice skating, or tobogganing. The resort also has several spas and wellness centers, where visitors can relax and unwind after a long day on the slopes.
Overall, Courchevel is a must-visit destination for skiers and snowboarders of all levels. With its world-class skiing, range of accommodations and dining options and variety of winter activities, it is a destination that truly has something for everyone. Whether you're a beginner or an expert skier, Courchevel is sure to leave you with memories that will last a lifetime.